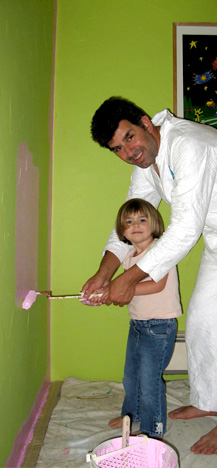 I was raised in New York and Paris. I came to San Francisco in 1986 and was very lucky to work with a pro who liked me, saw potential, and instilled in me first and foremost a high standard of excellence.

That year I fell in love with the Bay Area and my new trade and twenty-three years later I am still here, still passionate about both.

I have the good fortune of being one of the many excellent painters in Marin and get to contribute by embellishing our homes.